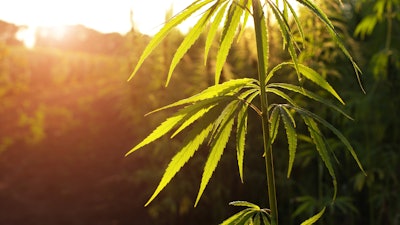 iStock
Hemp CBD brand Franny's Farmacy today announced a strategic restructuring as the company expands nationwide. Shareholders of separate brand entities Franny's Manufacturing and Franny's Distribution are now shareholders in a new single entity—Franny's Operations—representing the entire organization. The new business structure will further business collaborations and partnerships, while positioning Franny's Farmacy as one of the most trusted consumer cannabis brands in the market.
Led by cannabis industry veteran and CEO Franny Tacy, Franny's Farmacy is debuting a new brand image, new products and more franchises poised to enter emerging recreational markets and existing legal-market cannabis states. Tacy is the first female hemp farmer in North Carolina in more than 75 years and is actively engaged in hemp research trials with North Carolina State University. In the past decade, she has expanded the company from its headquarters in North Carolina to comprise 11 dispensaries in six states with an eCommerce portfolio and nationwide wholesale accounts.
"Franny Tacy has been a multifaceted leader in the nascent industrial hemp industry since its inception," said Robert Hoban, Global Cannabis Industry Expert and Co-Chair of Clark Hill Cannabis Industry Group. "She leads the everchanging hemp marketplace with a focus on its successfully implemented core competencies—retail, franchising, product development and supply chain management. The corporate restructure provides its current and future investors, customers, and employees with a design aimed to maximize tax efficiencies and affords it the ability to strategically expand into related endeavors across the country, and around the globe."
Franny's formulates a multitude of eco-friendly products from hemp foods to full-spectrum cannabinoid products designed for daily health and wellness. The company has also applied for Delta-9 THC licenses that will allow it to expand into legal cannabis markets.