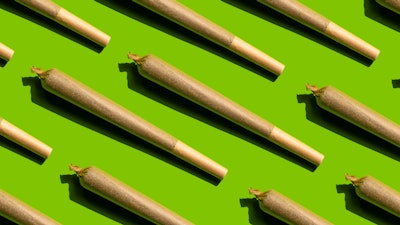 iStock
Ascend Wellness, a multi-state, vertically integrated cannabis operator focused on bettering lives through cannabis, announced the grand opening of its Ascend New Bedford adult-use cannabis outlet dispensary.
Ascend New Bedford, which features 5,200 square feet of floor space, will exclusively sell adult-use cannabis, offering Ascend's full menu of flower, edibles, vapes and concentrates, including a variety of household brands such as Simply Herb, Ozone, and AIRO. Pop-ups in collaboration with other brands, including AWH's own Ozone, will also be available at the grand opening.
Notably, Ascend New Bedford is the company's first outlet dispensary in Massachusetts and its third overall, following the successful launch of two outlet locations in Pennsylvania. Ascend outlet locations allow customers to purchase the same high-quality products at an everyday low price, making Ascend's top-tier brands accessible to all consumers. Located approximately 15 miles east of the Massachusetts-Rhode Island border, Ascend New Bedford can conveniently serve residents from both states, and summertime visitors to Cape Cod.
"Since the opening of our first retail dispensary, Ascend has learned that consumers are willing to travel for the chance to purchase high-caliber products at everyday affordable prices," said Frank Perullo, president, co-founder and interim co-CEO of Ascend Wellness Holdings. "Ascend New Bedford is ideally positioned just off I-95 to provide customers from Massachusetts and Rhode Island with convenient access to our full range of products to improve their daily lives."