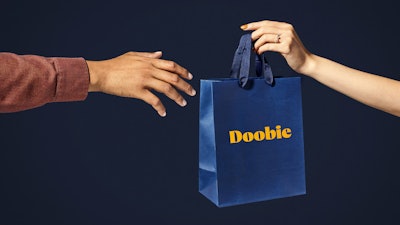 Doobie
Doobie today announced a direct-to-consumer recreational cannabis delivery partnership with leading multi-state operator TILT Holdings' Massachusetts retail dispensary Commonwealth Alternative Care, which has a medical dispensary in Cambridge and medical and recreational dispensaries in Brockton and Taunton.
Through Doobie Direct, customers in the Boston metro area and southeastern MA will be able to order their favorite products directly on the Commonwealth Alternative Care website at commonwealthaltcare.org and have them delivered directly to their doors.
Commonwealth Alternative Care's facility in Taunton includes 56,000 square feet of cultivation, and a full commercial kitchen and extraction facility producing more than 30,000 packaged units per month across dozens of demand-driven SKUs. They are partnered with leading brands including Airo, Black Buddha Cannabis, Her Highness, Highsman, Old Pal and Toast. Additionally, they'll be launching Coda Signature and Little Beach Harvest brand products in 2023.
Doobie's partnership with Commonwealth Alternative Care is the cannabis delivery partner's third DTC partnership, following launches with leading cannabis beverage brand CANN and leading vaporizer brand Fernway. With the expansion of its Doobie Direct program, Doobie continues to provide a convenient and safe way to deliver the nation's leading cannabis products to consumers.