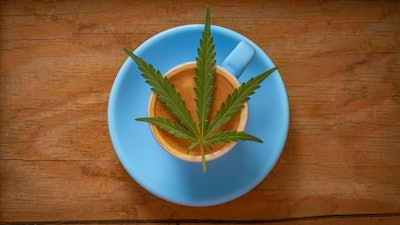 iStock
Flora Growth, a cultivator, manufacturer and distributor of global cannabis products and brands, announced today it has successfully begun distribution of its House of Brands product offering through the Juan Valdez coffeehouse chain. The agreement was signed with Procafecol S.A., the parent company of Juan Valdez, a Colombian coffee brand and the largest chain of coffeehouses in Colombia.
Via this agreement, Flora's products will be distributed in Colombia, where the Juan Valdez chain has more than 300 outposts selling Colombian coffee grown by a federation of 500,000 local farmers and other locally sourced drinks and food items. Flora's natural fruit juice brand, Mambe, is the initial offering in-store and can now be found in 286 Juan Valdez locations.
"We are very proud to partner with the Juan Valdez brand to bring Flora products to market in the largest coffeehouse chain in Colombia," said Luis Merchan, Chairman and CEO of Flora. "Our House of Brands division continues to focus on expanding our distribution network in Colombia and around the world. This partnership adds nearly 300 points of sale to our existing list of 15,000 doors globally and makes our products available in one of the most popular chains in Colombia."
The agreement was finalized with Procafecol S.A. in December and allows Flora to distribute products to the 313 Juan Valdez coffeehouses in Colombia.