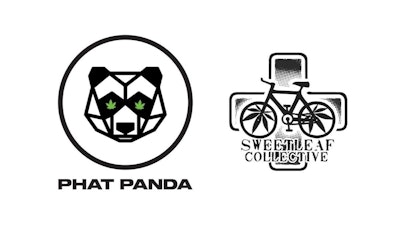 Phat Panda
Phat Panda, a Spokane-based vertically-integrated cannabis company, has announced a continued partnership in California with Sweetleaf Collective, a 501c3 non-profit that helps low-income medical patients and veterans access free medical cannabis.
The partnership includes the donation of Phat Panda pre-rolled joints in conjunction with various dispensary partners.
"For every dollar we raise, our network is able to access one free gram of medical cannabis," said Sweetleaf Joe, Founder of Sweetleaf Collective. "With thousands of joints being donated, we're creating access for people that really need it. Together we're saving lives with free cannabis from partners who are willing to help patients and veterans."
"We are proud to be a part of our community and want to do everything we can to ensure we are always giving back and supporting, like working with Sweetleaf." said Laniakea Evans, General Manager at 365 Recreational in Santa Rosa.
"Phat Panda is committed to compassion and giving back to our community, one way we've been able to accomplish this is through our strategic partner program." said Dre Ramirez, Director of Sales at Phat Panda (CA). "It's also great to work alongside our retailers as we expand communities."
Phat Panda's products are available in licensed and legal retailers throughout Washington and California.