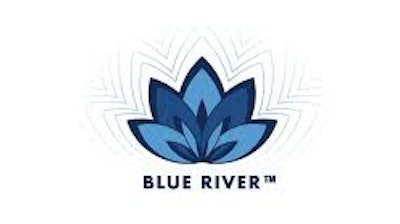 Blue River
Blue River today announced the upcoming opening of it first adult-use cannabis retail locations in the greater Boston area featuring the company's proprietary lines of solventless extracts, vapes, oral capsules, edibles, and beverages, as well as a locally co-branded curated selections of signature exclusive crafted cannabis products.
The new adult-use retail locations - in Cambridge and Somerville - are majority women-owned and led, Economic Empowerment dispensaries that provide clean cannabis products. The company announced the planned openings after receiving official approval of their Cambridge license by the Massachusetts Cannabis Control Commission. The official opening dates will be announced in the coming weeks.
Blue River solventless products that will be sold at the new locations include Blue River Signature Live Rosin, Blue River Live Rosin Sauce Carts, Blue River Jelly Sauce Carts, Blue River Torrone, Blue River Flan, Blue River Live Rosin Water Soluble Capsules (AM & PM), and co-branded Blue River specialty products that include Rosin Popping Boba, Live Rosin Vegan Gummies, Live Rosin Ice Cream, and CBN Chocolates. Blue River branded products are created in specifically designed, environmentally controlled manufacturing facilities in small craft batches through trusted cultivators, and have been available at over 150 locations nationwide.
The stores will feature a 3-tier system on all flowers, extracts, vape, edibles, and topicals. This in-house system was developed to break traditional classifications for products using generic terms (i.e. sativa, hybrid, indica) whereas, consumers can now quickly identify their favorite brands or products by how they were produced, alongside a full panel of cannabinoids and terpenes.