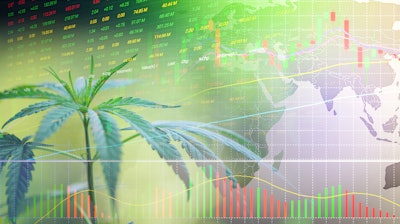 iStock
Trulieve, a U.S.-based multi-state cannabis operator, reported a net loss of $77 million, up from the $72 million it lost in the same quarter of 2021.
The loss comes alongside revenue for the quarter totaling $302 million. The company said it recorded 2% retail revenue growth and that 96% of revenue from retail sales.
For the full year, the company reported a net loss of $246 million from $1.2 billion in revenue, up 32% year over year.
"Trulieve has grown to surpass $1.2 billion in revenue in less than seven years, a notable milestone and a testament to the agility of our team," said Kim Rivers, Trulieve CEO. "Our success is the culmination of thoughtful intention, superb execution, and best in class capabilities for rapid growth. With increasing mainstream support and meaningful regulatory reform on the horizon, tremendous growth opportunities lie ahead for U.S. legal cannabis. In 2023, we are laser focused on cash generation while investing to build a sustainable company designed to thrive in an integrated commerce environment."