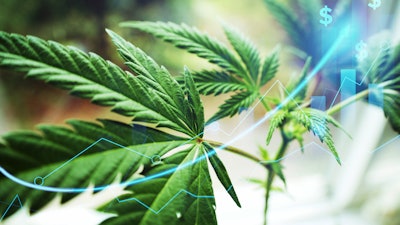 iStock
Medicine Man Technologies operating as Schwazze, announced that it has signed definitive documents to acquire certain assets of Standing Akimbo.
The proposed transaction includes the medical cannabis dispensary located at 3801 Jason Street in Denver, Colorado. This acquisition expands the company's retail consumer base and furthers its growth efforts in the Colorado market, which upon close would bring the company's total number of operating Colorado dispensaries to 26 (this total excludes two additional Smokey's dispensaries previously announced for acquisition in the second quarter of 2023 as well as a Colorado Springs medical dispensary acquired in 2022).
The consideration for the proposed acquisition is $10,540,000 and will be paid as $1,000,000 in cash and US$5,540,000 in Company common stock at closing, and $4,000,000 in deferred cash payments. The acquisition is expected to close in the third quarter of 2023 upon receipt of approval from the Colorado Marijuana Enforcement Division and local licensing authorities.
Following more than a year of medical cannabis market operating experience in New Mexico, this acquisition marks Schwazze's concerted effort to expand operations in Colorado's over $200 million medical cannabis market. As part of the Standing Akimbo acquisition, Schwazze plans to open a Colorado Springs medical dispensary acquired in 2022 under the Standing Akimbo banner.