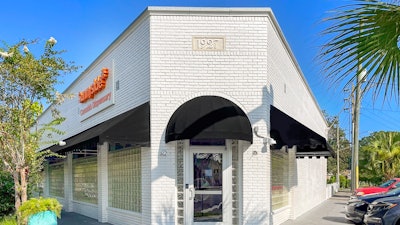 Cresco Labs
Cresco Labs today announced the opening of a second Sunnyside in Jacksonville, Florida. Located at 2725 College St., the new store joins its sister location in Jacksonville Beach in providing patients with greater access to cannabis products from the company's branded portfolio. Today's opening brings Cresco Labs' store count to 33 dispensaries in Florida and 70 locations nationally.
"We'll continue to increase our footprint in the right markets, such as Florida, where we continue to see opportunities to drive material value. We're bringing our bestselling branded products to our stores and expanding access to cannabis to more patients—it's a win-win scenario," said Charlie Bachtell, CEO and Co-founder of Cresco Labs. "Jacksonville has significant population density, and our newest dispensary is in the heart of Riverside, where there is tremendous development taking place. We look forward to serving more patients in the region through our two stores."
Sunnyside Jacksonville (Riverside) is dedicated to helping qualified patients unlock all the benefits that cannabis can provide. The store has one of the largest, most diverse assortments among Florida dispensaries, offering a suite of accessories and products at fair pricing and great offers, like flower, pre-rolls, vape cartridges, disposable vape pens, concentrates, edibles and topicals from the Company's branded portfolio that includes Cresco, Supply, One Plant, FloraCal, Good News, Remedi and Sunnyside.