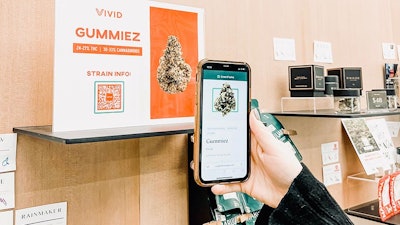 GreenFrame
Genetica, heralded for its AI-driven Flora-AI platform, is thrilled to announce a partnership with Missouri's cutting-edge 3D visualization innovator, GreenFrame. This synergy is set to revolutionize the cannabis retail sector, beginning with launches in Missouri.
The cannabis industry is rapidly evolving, with products being packaged and consumed in myriad ways. GreenFrame's inventive technology enables customers and budtenders to delve into these products, letting them intimately interact and explore their characteristics in 3D. This immersive exploration is increasingly vital for today's discerning consumer.
"Teaming up with GreenFrame, especially in our shared home state of Missouri, is a monumental step in transforming the cannabis retail scene. Combining the intelligence of our Flora-AI system with GreenFrame's interactive 3D product visualizations ensures that the cannabis community receives the most informative and immersive shopping experience possible," said Ben York, Genetica's CEO.
Specifically, through this partnership:
Genetica amplifies the shopping experience by feeding AI-driven recommendations into GreenFrame's 3D platform.
GreenFrame accesses Genetica's extensive data, enabling a richer, more refined 3D exploration for customers.
Initial launches are set for clients in Missouri, a testament to the shared commitment of both companies to invigorate their home state's flourishing cannabis market.
Together, Genetica and GreenFrame are not only championing the growth of Missouri's cannabis sector but are also setting the gold standard for what the future of cannabis retail should be – personal, educative, and interactive.