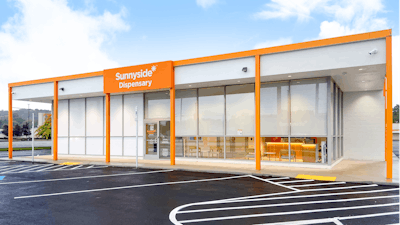 Cresco Labs
Cresco Labs announced the opening of Sunnyside Altoona in the Commonwealth of Pennsylvania.
"Our primary focus in opening new stores in core markets like Pennsylvania is to maintain our leading wholesale market share and increase access to medical marijuana. We've found a great location for our new Sunnyside Altoona dispensary right off a major highway in a primary shopping area, and we look forward to serving patients and caregivers with their medical marijuana needs," said Charlie Bachtell, CEO and Co-founder of Cresco Labs.
Sunnyside Altoona will give qualified patients access to medical marijuana. The new store will offer an assortment of accessories and medical marijuana products like flower, vape cartridges, disposable vape pens, concentrates, troches, topicals, tinctures and more from the company's branded portfolio that includes Cresco, Supply, FloraCal Farms, Wonder Wellness Co. and Remedi.