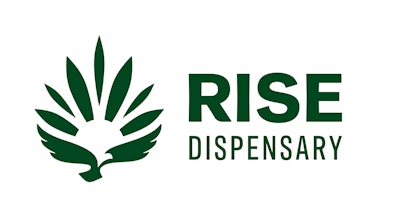 RISE Dispensaries, a retail chain owned by Green Thumb Industries, today announced that RISE Dispensary Brandon, the company's ninth retail location in Florida, will open on October 14, 2023.
The new dispensary will host a grand opening event on October 26th, where profits from the day will be donated to Florida Justice Center. The grand opening event will include a ribbon-cutting ceremony at 4 p.m. ET with representatives from the Greater Brandon Chamber of Commerce.
Founded in March 2019, Florida Justice Center was created to address racial and socioeconomic disparities in the criminal legal system, helping build equity for marginalized and disproportionately affected groups. The organization provides access to legal services for low-income individuals in the state, assisting them in overcoming barriers caused by criminal legal system involvement.
Green Thumb joined the Florida community in 2018 and operates two production facilities in Ocala and Homestead where the company produces its branded products.
In addition to RISE Brandon, there are eight other RISE dispensaries in Florida, including locations in Bonita Springs, Deerfield Beach, Fruitland Park, Hallandale Beach, Kendall, Oviedo, Pinellas Park and West Palm Beach, with delivery services available at each location.