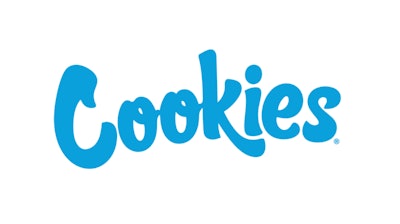 Cookies
Cannabis brand Cookies is closing a Los Angeles dispensary as it prepares to officially enter New York's adult-use recreational cannabis market.
Co-founder and CEO Berner announced the closure of Cookies Melrose, citing an inability to reach new terms with the building's landlord, on social media.
"We are actively looking for another location and will come out swinging with a dope spot and new menu just for that store," he wrote. "I will keep you guys updated on location and date but please be patient cause I'm gonna be hella picky."
While the brand is in transition in California, starting Nov. 8 consumers in New York will be able to purchase Cookies products at Union Square Travel Agency (USQTA) in Manhattan, Strain Stars in Long Beach, FlynnStoned in Syracuse and various legal cannabis dispensaries across the state. The company attributed the launch to partnerships with New York-based distributor Highline Brands and packaging and co-manufacturing partner Final Bell.
"Launching Cookies products in New York is a dream come true for me. I love this city and we have been working hard to get products to the Big Apple," said Berner. "Now that the local regulators have allowed us to do so, we have been working nonstop to bring our authentic products to the state, and to finally be able to do so through our partnership with Final Bell, is exciting. I can't wait to have Cookies products in the hands of the NY cannabis connoisseurs and spoil the lungs of customers."