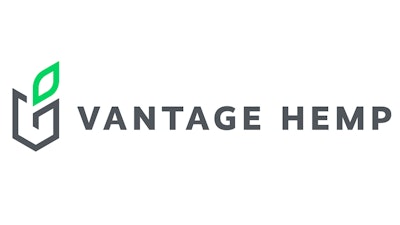 Vantage Hemp, a large-scale extractor in Colorado, recently submitted a Drug Master File (DMF) to the FDA for its hemp-derived CBD distillate. With the DMF, Vantage establishes itself as a transparent, reliable, and compliant partner to pharmaceutical companies formulating with its CBD active pharmaceutical ingredient (API).
DMFs are submissions to the FDA used to provide confidential, detailed information about facilities, processes, or articles used in the manufacturing, processing, packaging, and storing of human drug products.
Vantage's current and forthcoming DMF submissions are a promise of support to clients through all phases of drug development by delivering unparalleled API quality, which is a key performance indicator for all stakeholders – regulators, clients, and, most importantly, patients and consumers.
Vantage's production and manufacturing facilities comply with current good manufacturing practices (cGMP) and ICH Q7, thus meeting both domestic and international standards for pharmaceutical products.