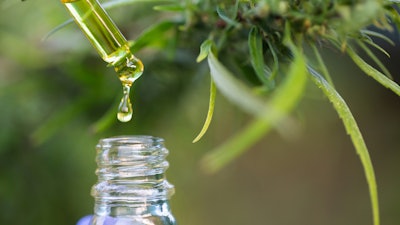 iStock
FlackTek SpeedMixer has been recognized by Global Health and Pharma (GHP), and their publication GHP News, as the Most Innovative Cannabis Technology Platform for 2021. The Global Health & Pharma magazine was initially launched to act as an information-sharing platform for those in the health care and pharmaceutical industries. It has expanded its scope to "magnify the work of those that are setting the pace and looking to change their respective sectors for the better."
FlackTek SpeedMixer services over 40 industries—from aerospace and cosmetics to food and pharmaceuticals—including cannabis.
"Our FlackTek SpeedMixer is utilized in extraction labs and production kitchens because our cannabis clients need fast, repeatable and better-quality mixing for their end-products," said Ted Reynolds, Cannabis Account Manager. "We can meet those rigorous standards. With our top-of-the-line equipment and technical support, we differentiate ourselves and our clients reap the benefits."
Reynolds handles dozens of cannabis-specific accounts across the U.S. and is regarded within the industry as an early adopter — pioneering the use of SpeedMixer for cannabis applications. Cannabis clients use the device when creating products such as budders/badders, live resin, infused flower, vape formulations, edibles and emulsions.