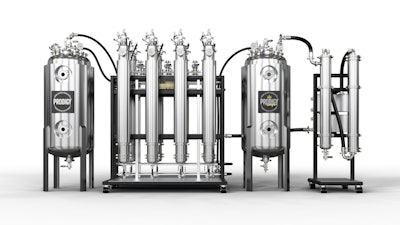 Prodigy Processing Solutions
Marc Beginin, a entrepreneur in the cannabis extraction industry, today announced the launch of Prodigy Processing Solutions, a cannabis and hemp extraction equipment company. The launch comes after the high-profile sale of his previous company, Precision Extraction Solutions, to Agrify Corporation in 2021 for a sum exceeding $50 million.
Beginin used the funds from the Precision Extraction acquisition to spearhead Prodigy, demonstrating his commitment to innovation and leadership in the cannabis extraction space.
"With Prodigy, we're pushing the boundaries of what's possible in cannabis and hemp extraction," said Marc Beginin, CEO of Prodigy Processing Solutions. "We've assembled an all-star team that delivers state-of-the-art equipment and comprehensive solutions that set new standards in the industry."
Prodigy's flagship product, the ProX, was designed to deliver improved processing speeds, user-friendly operation, and maximum return on investment for its customers. Prodigy's machinery is manufactured in the U.S. using pharmaceutical-grade 316L stainless steel, shielding customers from supply chain disruptions while prioritizing operator and consumer safety.
"The ProX represents an unparalleled leap forward in cannabis extraction technology, setting a new benchmark for efficiency, speed, and quality, securing its place as the new gold standard in cannabis and hemp extraction," said Beginin.