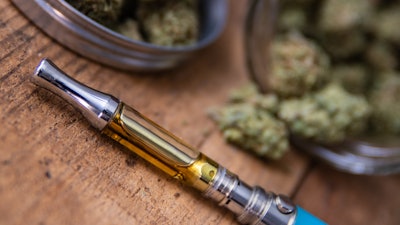 iStock
Naked Extracts, which faced a recall for its cannabis products that used terpenes from out of state, has elected to sell its business after facing disciplinary action from the Oregon Liquor Control Commission.
According to the OLCC, the processor imported marijuana-derived terpenes from California, added them as flavoring to their extracts, and then failed to test the final process lots prior to transferring them for ultimate use or consumption by consumers.
"Licensee operated under the mistaken belief that these terpenes were not 'marijuana items' subject to rules against importation and requiring testing," the OLCC wrote. "Licensee was not cooperative during the investigation, which led to further violation charges, and claims that this was due to reliance on advice from its former counsel."
Naked Extracts requested the opportunity to get out of the business via a sale/surrender agreement. That means the company will surrender its license either on the date of the completed sale or on December 21, 2023.