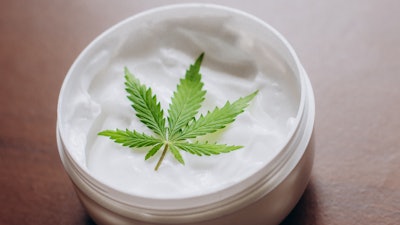 iStock
IGC Pharma, Inc., a clinical-stage pharmaceutical company, said it has been granted a European patent for its "Cannabinoid Composition and Method for Treating Pain."
IGC Pharma's newly granted patent introduces a new method for treating pain in humans. Utilizing a cream base infused with a unique blend of cannabinoids, including tetrahydrocannabinol (THC) and cannabidiol (CBD), alongside other compounds, this cream or gel is designed for transdermal absorption. It interacts with the peripheral nervous and immune systems, delivering effective pain relief without psychotropic or adverse side effects.
"IGC Pharma is committed to advancing pain relief therapies rooted in decades of rigorous scientific research. We aspire to redefine the standard for pain management, providing healthier alternatives to traditional medications. Our portfolio now boasts an impressive 35 patent filings in various countries, including the U.S. and Canada. We are proud to have achieved this milestone as we work to expand our roster of pain management formulations, and we will continue to innovate and develop new solutions to address this issue. I believe that our innovative approach to pain relief has the potential to disrupt the industry, providing investors with a unique chance to be part of a transformative journey. With a substantial addressable market and a strong intellectual property portfolio, we are well-positioned for growth," said IGC CEO Ram Mukunda.