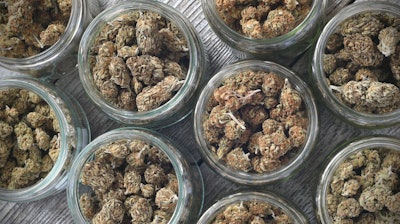 iStock
The U.S. House of Representatives has voted to pass a bill that would decriminalize marijuana at the federal level.
The Marijuana Opportunity Reinvestment and Expungement Act (MORE Act) moves to take cannabis off the list of federally controlled substances, begins the process of expunging prior marijuana-related convictions and establishes a federal tax on cannabis sales.
"The Marijuana Opportunity Reinvestment and Expungement Act, or the "MORE Act," is long overdue legislation that would reverse decades of failed federal policies based on the criminalization of marijuana. It would also take steps to address the heavy toll these policies have taken across the country, particularly among communities of color," said House Judiciary Committee Chairman Jerrold Nadler, who sponsored the bill. "For far too long, we have treated marijuana as a criminal justice problem instead of as a matter of personal choice and public health. Whatever one's views are on the use of marijuana for recreational or medicinal use, the policy of arrests, prosecution, and incarceration at the Federal level has proven both unwise and unjust."
More than two-thirds of American have voiced support for legalizing marijuana, according to a 2021 Gallup poll cited by U.S. News & World Report. In the U.S., 18 states along with Washington D.C. and Guam have legalized recreational marijuana and 37 states have legalized marijuana for medical use.
The MORE Act now moves on to the U.S. Senate, where it will need 60 votes to avoid a filibuster. A similar measure passed the House in 2020 but never went to a vote in the Senate.