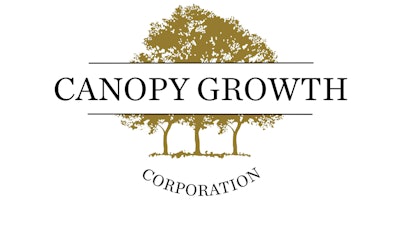 Canopy Growth
Canopy Growth, cannabis and cannabinoid-based consumer product company, posted a net loss of CA$579 million for the fourth quarter of 2022.
While still significant, the Q4 loss represents a CA$38 million improvement versus the same quarter of 2021. The company's net loss for the full fiscal 2022 totaled CA$320 million, CA$1.35 billion than it did in 2021.
"Achieving profitability is critical and we have undertaken additional initiatives to streamline and drive efficiencies for our global cannabis business. In FY2023, we are focused on executing our path to profitability in Canada, while we continue to invest in high potential opportunities – particularly in BioSteel, and further developing our U.S. THC ecosystem, which we believe remains significantly under-appreciated by the market," said CFO Judy Hong.
Canopy's net revenue for the fourth quarter reached CA$112 million, down 25% year over year. The decline was driven in part by the total global cannabis net revenue falling 35% to CA$66 million. Net revenue of CA$520 million in 2022 declined 5% year over year.
"Canopy Growth is building the industry's leading portfolio of premium brands across North America. We've taken concrete steps to advance this ambition by strengthening our positioning in Canada, and further bolstering our U.S. THC ecosystem through the addition of two high performance brands in Wana Brands and Jetty Extracts. In the fiscal year ahead, we will remain focused on growing our market share in the key segments that will drive profitable growth and continuing to scale our premium brands across North America," said CEO David Klein.