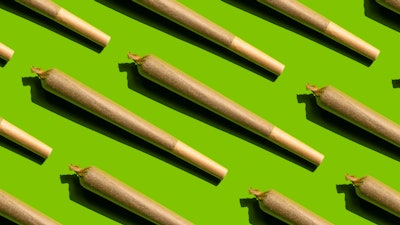 iStock
A California cannabis company is the focus of a new lawsuit alleging false advertising with regards to THC levels in products.
According to CBS News, Jasper Centeno of Long Beach and Blake Wilson of Fresno have sued DreamFields Brands, which makes the Jeeter brand of pre-rolls.
The lawsuit alleges that Jeeter pre-rolls list their THC levels around 35% and charge a premium price due to the extra potency. However, the plaintiffs said they had the products independently tested and the results showed THC levels were much lower and often at levels that exceeded the 10 percentage point margin of error allowed by California's Department of Cannabis Control (DCC).
"Defendants are systematically overstating the THC content to deceive consumers into thinking that the effects of their pre-rolls are more potent than they truly are. This is false and misleading. And, it violates DCC regulations, and California law," the lawsuit reads.
The plaintiffs are seeking an order certifying the asserted claims, or issues raised, as a class action; damages and restitution; punitive damages and attorney's fees; and an injunction.
The legal proceedings arrive as California is looking to crack down on "lab shopping," or cannabis growers taking their products to multiple labs in search of the highest THC ratings. The DCC has proposed changes to the state's current rules that would institute standardized cannabinoid testing methods.