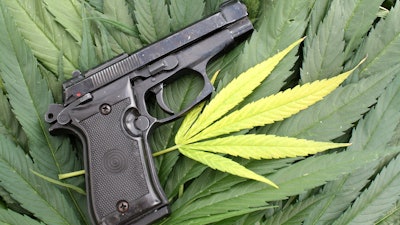 iStock
House Republicans have introduced a new bill that would allow medical marijuana patients to purchase and possess firearms.
Rep. Alex Mooney (R-WV) sponsored the bill, which seeks to amend title 18 of the United States Code, "with respect to the sale, purchase, shipment, receipt, or possession of a firearm or ammunition by a user of medical marijuana, and for other purposes." The bill is co-sponsored by Brian Mast, who is co-chair of the Bipartisan Cannabis Caucus.
As Marijuana Moment points out, the new legislation appears to be similar if not identical to a measure that was introduced in 2019 but did not advance.
Under current laws, cannabis users are not legally allowed to own guns. Even in states where cannabis has been legalized for medical and/or recreational use, the Bureau of Alcohol, Tobacco, Firearms and Explosives does not allow it since cannabis is still illegal at the federal level.