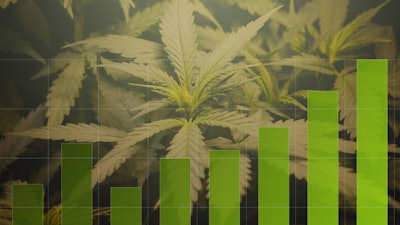 iStock
The Colorado Department of Revenue (CDOR) released January 2023 marijuana sales figures and February 2023 marijuana tax and fee revenue figures.
January sales totaled $129,370,166, which officially pushed the state past the $14 billion mark since it legalized adult-use recreational cannabis. Colorado said cannabis sales have now reached $14,105,847,630 to date since January 2014.
The Marijuana Sales Reports summarize total sales made by medical and retail marijuana stores monthly by county. The Marijuana Tax Reports show state tax and fee revenue collected monthly as posted in the Colorado state accounting system. Tax revenue comes from the state sales tax (2.9%) on marijuana sold in stores, the state retail marijuana sales tax (15%) on retail marijuana sold in stores, and the state retail marijuana excise tax (15%) on wholesale sales/transfers of retail marijuana. Fee revenue comes from marijuana license and application fees.