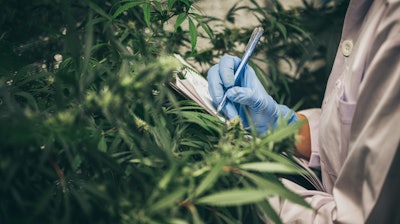 iStock
MediPharm Labs, a pharmaceutical cannabinoids company, said that since closing its acquisition of Vivo Cannabis in early April, it has cut approximately 30% of combined MediPharm and VIVO non-direct workforce.
The company said the cuts are in addition to previously announced significant restructuring efforts made separately by both companies in 2022. This reduction is expected to save more than CAD$4 million on an annualized basis. It's part of MediPharm's push toward positive EBITDA synergies between CAD$7 million to CAD$9 million on an annualized basis.
"In Q1, we continued to make progress by growing our revenue base, improving gross margin, reducing expenses and reducing cash burn as we drive towards profitability. Sales and Adjusted EBITDA improved year over year and sequentially and gross profit was positive for the second consecutive quarter. In addition, we implemented a restructuring plan post-closing of the Transaction with VIVO, which we expect will save over CAD$4 million on an annualized basis as we progress towards our synergy target. I am pleased with the progress we made but we still have more to do as we move towards positive EBITDA and cash flow," said MediPharm Labs CFO Greg Hunter.