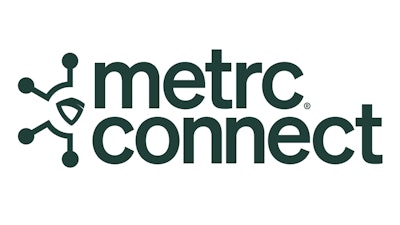 Metrc
Metrc today launched Metrc Connect, an improved integration experience for third-party partners with enhanced API functionality and new features.
According to the company, Metrc Connect enables heightened system performance and stability for integrators, licensed businesses and governments. It also allows integrators to manage connections across Metrc states from a single, intuitive platform.
Metrc Connect gives integrators access to a variety of new, customizable offerings, including 26 new endpoints for a total of 165 total endpoints available, a self-service portal with expanded visibility and control, tools for the creation of user roles and accounts and self-generated vendor API keys.
Further, the insights dashboard provides API event notifications to allow for real-time data monitoring and efficiency opportunities, and offers premium features such as webhooks for faster connection and workload reduction.
Watch: Michael Johnson: We Are the Backbone of Legal Cannabis
Canix, a cannabis ERP seed-to-sale platform, is Metrc's inaugural partner in the implementation of Metrc Connect.
"With the ability to access new features, like webhooks subscriptions and the data insights driven portal, our team will now have the expanded capacity and visibility needed to make more real-time decisions,' says Stacey Hronowski, CEO and Co-Founder of Canix.
Metrc regularly collects, analyzes and implements partner feedback to provide the tools necessary for efficient operations and a secure supply chain.
The company has also expanded its API Support offering with pricing that scales to fit the diverse needs of its expansive integrator network nationwide, including both free and custom models with dedicated account management.
Metrc holds exclusive government contracts in every region of the U.S, including Washington, D.C.