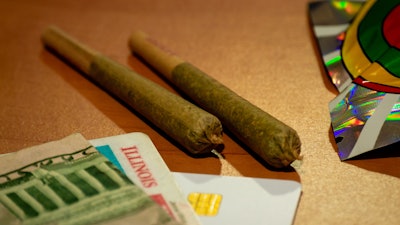 iStock
Illinois saw its total monthly cannabis sales reach a new high for 2023, according to newly released data for the month of July.
The state said cannabis sales surpassed $140 million in July. Those sales were largely driven by in-state customers – who accounted for more than $104 million of the total. But out-of-state customers chipped in $35.8 million, which is the highest monthly total for non-Illinois residents since January.
The big July also marked some growth over the same month in 2022, when total sales reached $135 million.
The cannabis sales total for July continued a trend of slow but steady monthly increases since April, when sales neared $132 million.