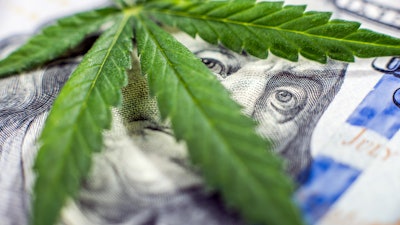 iStock
Trulieve's recently departed chief financial officer wrongly submitted expenses totaling hundreds of thousands of dollars, according to an SEC filing.
The company said an internal investigation turned up irregularities in expense submissions and corporate credit card use by Alex D'Amico, who resigned as CFO on July 19, 2023. Trulieve's Audit Committee determined that D'Amico violated company policy by both submitting expense reimbursements for personal expenses as well as using corporate credit cards for personal expenses.
The company estimates that the total amount in question is between $350,000 and $400,000.
D'Amico has not reimbursed the company for such expenses, but Trulieve said the amounts involved did not have a material impact on its previously reported financial statements for any period.
Trulieve is still evaluating its options with respect to the expenses submitted by D'Amico and said it may seek restitution and make corrective tax reports relating to any amounts recovered.
D'Amico joined Trulieve in April 2020 after more than 20 years holding finance & accounting leadership positions at companies including Cognizant and Quest Diagnostics.