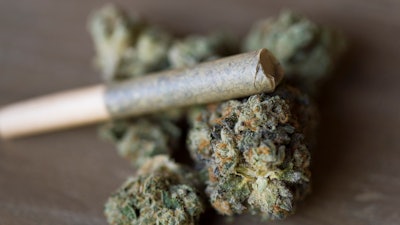 iStock
Illinois officials said the state has seen "unprecedented growth" during fiscal 2023.
The Illinois Department of Financial and Professional Regulation (IDFPR) recently released a report highlighting market expansion unlike anything the state has seen since the start of the medical program in 2015 and adult use cannabis was legalized in 2020.
IDFPR said 28 new dispensaries opened for business in Illinois during fiscal 2023. "These new licensees entering the market are ownership groups that are not connected to the existing medical cannabis and same site dispensaries. With this comes increased diversity at all levels of dispensary ownership, employment, and products offered, as explained further in this report," it wrote.
To date, IDFPR said it has issued 48 social equity dispensary licenses; conducted the Social Equity Criteria Lottery (SECL) for 55 more conditional licenses that included almost 2,700 entrants; and attended numerous public events to speak about opportunities in cannabis. The agency expects to issue the next 55 conditional licenses in late 2023.
In the current fiscal year, IDFPR said it also plans to hire eight new inspectors and processors to decrease the time to license individuals and businesses, and increase public outreach.
The agency's list of essential projects for 2024 includes implementing a new seed-to-sale system, new rules, and a public education outreach initiative.