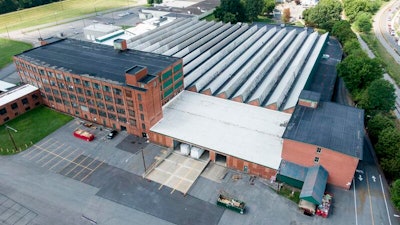 DRIVE
SUNBURY, Pa. — An industrial hemp manufacturer is opening its doors in Sunbury.
Sivana Converting LLC has purchased the remaining portion of the former Sunbury Textile Mill, bringing 50 new jobs to the region within its first year.
"We are really excited to be starting this new venture in the central Susquehanna region," said Soheil Shahrooz, Sivana Converting's CEO. "The facility in Sunbury will meet our needs now and give us room to grow in the future."
The operation will produce hemp-based biodegradable plastic food containers, cups, plates and straws for the commercial market.
"Hemp is a more sustainable, organic and regenerative crop," says Shahrooz. "Almost anything that can be made with plastic can be made with hemp bio-plastic."
The Sunbury Textile facility, owned by Glen Raven, was donated to DRIVE, a regional economic development entity, in December 2020.
"The goal was for this building to continue to be an asset for the community," DRIVE executive director Jennifer Wakeman said. "Sivana Converting is on the cutting edge in this market. We're looking forward to helping them make connections here that will grow their Sunbury operation."
Sivana Converting expect to begin hiring this fall. Positions will include technicians, operators, packers, customer service representatives, sales and office administration. The company's growth plan projects expanding the workforce to more than 125 in its third year.
Senior management has more than 30 years of experience in paper production and manufacturing.
"We're taking our expertise and applying it to this new technology to create a greener, more sustainable future," Shahrooz said.
DRIVE is an economic development council of governments serving Columbia, Montour, Northumberland, Snyder and Union (Pennsylvania) counties.