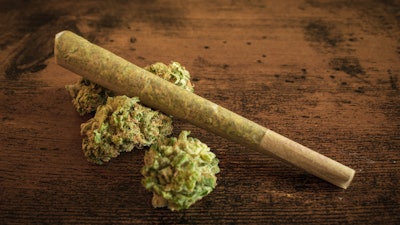 iStock
Glass House Brands, a vertically-integrated U.S.-based cannabis company, has completed the acquisition of the business of PLUS, a cannabis edibles company based in California. The company acquired PLUS for approximately $25.6 million through a combination of unsecured convertible debt and equity, plus additional performance-based consideration.
"The combination of our existing brand platform with PLUS will result in a substantial increase in our Total Addressable Market ("TAM") opportunity in California and, eventually, across the US. The overlap between Glass House Brands' active accounts and those of PLUS was less than 25% in the first quarter, with Glass House being stronger in Southern California and PLUS stronger in Northern California. Additionally, we aim to grow the PLUS brand nationally, which would expand its TAM by roughly 550% versus operating in California alone," said Glass House CEO Kyle Kazan.
The company said its house cannabis brand, Glass House Farms, was the No. 1 ranked flower brand by sales in California in during the first quarter, based on BDSA data.. PLUS was the No. 4 ranked edibles brand in California by sales during the first quarter, based on the same data.
"The upside of the current struggle in the California market is that we believe we will find more attractively valued acquisition targets that are win-win propositions for all parties including the consumer. We look forward to entering this new stage of growth by executing on PLUS' and Glass House's shared vision of bringing innovative, high quality cannabis products to consumers," said Kazan.