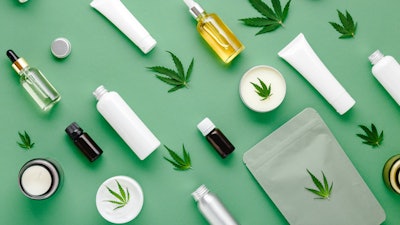 iStock
BYND Cannasoft has entered into a consulting service with Matrix Medika, a developer of medical systems specialized in assisting companies in obtaining regulatory approval for medical devices under development. The service will be given as part of the agreement with Arkit Studio, a company that provides the service of characterization and design for the EZ-G Device.
Matrix Medika will assist BYND Cannasoft by granting expert opinion and market research about the regulatory approval process for the company's EZ-G device in Europe and the U.S., including FDA regulation, should such approval be required. Matrix Medika has specialized in the development of medical systems since 2008. Its track record and familiarity with healthcare related regulatory processes and standards are expected to lead to shorter development cycles and better-quality control at a lower cost. After receiving the opinion, BYND Cannasoft will extend the consulting service with Matrix Medika for all phases of development of its EZ-G device from inception to include planning, design, development, and testing.
Last month BYND Cannasoft announced the acquisition of Zigi Carmel Initiatives & Investments, which holds the intellectual property for the patent-pending EZ-G device. The EZ-G device is a CBD-based therapeutic device combined with proprietary software that regulates the flow of low-concentration CBD oils into the soft tissues of the female reproductive system.
BYND Cannasoft intends to pursue the final registration of the patent and establish a marketing and sales system for the EZ-G device. The Company's 'Go to Market' strategic plan is based on both B2B and B2C sales. Numerous studies have shown beneficial CBD interaction with the endocannabinoid system, a master regulatory system with receptors around the body.