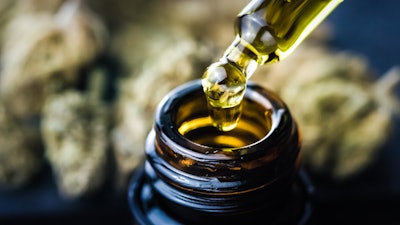 iStock
Curaleaf has reached a $100,000 settlement after a manufacturing error in 2021 saw hundreds of CBD products filled with THC oil and vice versa.
According to Boston.com, the CBD wellness drops were sold in Oregon under the company's Select brand and resulted in a class-action lawsuit against the company.
At least three individuals went to the emergency room, and one was hospitalized after ingesting large doses of THC, according to Oregon Live. Two individuals were driving when they started to feel the psychoactive effects.
The settlement is the latest for the Massachusetts-based multi-state operator over the incident. The company settled ten lawsuits in January and paid a $130,000 fine from Oregon regulators. Two cases involving personal injury are still open, and the company recently and confidentially settled a wrongful death case related to the problem.
Some 500 customers will receive between $150 and $200 as a result of the mix-up—depending on how many people file a claim. The product retailed for about $25.
The accident happened as a result of human error. At a bottling facility, buckets containing CBD and THC had nearly identical ID numbers, and an employee mixed the two of them up.