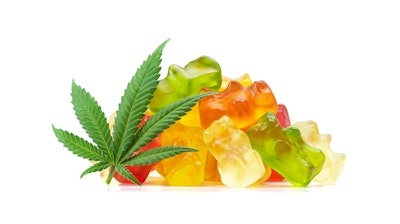 iStock
Bloomios, a white-label and private-label manufacturer and wholesaler of hemp-derived nutraceutical, cosmetics and pet products, has acquired Infusionz, a wholly-owned subsidiary of Upexi.
Through this transaction, Upexi and Bloomios have forged a long-term partnership. Moving forward, Bloomios will manufacture products retained by Upexi and Upexi has provided significant financing to enable this transaction.
The acquisition includes Infusionz's portfolio of CBD gummy brands and customers, along with its associated order flow, product formulations, manufacturing operations, equipment and sales team.
The total purchase consideration of approximately $23.5 million consisted of cash consideration of $5.5 million and $18 million of non-cash consideration. The non-cash consideration consisted of the issuance by Bloomios to Upexi of a $4.5 million senior secured convertible debenture, a $5 million secured subordinated promissory note, and shares of a newly created Series D Convertible Preferred Stock with a value of $8.5 million.
The added operations are expected to more than double Bloomios's current production capacity across key production lines while reducing redundant costs across both the acquired and existing operations. The acquisition will contribute in excess of $22 million in annualized gross revenue.