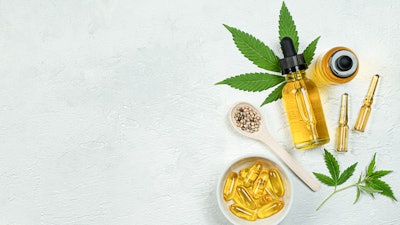 iStock
Charlotte's Web and Tilray have entered into a strategic alliance which includes licensing, manufacturing, quality, marketing and distribution of Charlotte's Web CBD hemp extract products in Canada.
Previously, Charlotte's Web hemp extract had only been available to Canadian families that qualified for a special access medical exemption through Health Canada for specific need-states.
The endeavor will address specific need states for Canadians by replicating the success of Charlotte's Web's core offerings in the U.S. with its line of full spectrum hemp extract products, including, naturally flavored oil tinctures, topical creams, and functional gummies for daily wellness and night-time use. Hemp-derived CBD falls under the same regulatory framework in Canada as cannabis; and therefore, Charlotte's Web will be available through traditional Canadian cannabis sales channels. Establishing Charlotte's Web's supply chain and distribution in Canada also prepares for the contemplated introduction of new natural health products regulations and potential ability to sell CBD products through traditional pharmacies in Canada.
First availability is expected in early 2023 for hemp extract oil tinctures, followed by gummies and topicals.
Under the arrangement, Tilray will acquire and extract Charlotte's Web proprietary hemp biomass, harvested from Canadian-grown hemp cultivars, and manufacture into final product at their production facilities in Canada. Quality and manufacturing by Tilray will follow the same proprietary methods and specifications Charlotte's Web employs in the USA. Tilray will manage distribution through Health Canada's regulated channels across Canada.