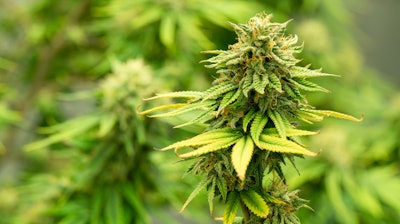 iStock
4Front Ventures, a vertically integrated, multi-state cannabis operator and retailer, announced that it has expanded its offerings in California with the addition of the Bloom Farms and Bloom Farms Wellness brands to its portfolio following the closing of the acquisition which took place in the third quarter of 2022.
Launched in 2014, Bloom Farms is recognized for its collection of clean, safe, and accessible California-crafted products. Bloom Farms' cannabis products include vapes and concentrates, while its wellness line offers a hemp-derived selection of vapes, tinctures, and topicals. The company began manufacturing Bloom Farms' products at its Commerce, California facility in the third quarter and will leverage its active partnerships with leading retailers and distributors to further expand the availability of these products in California and beyond.
"We are thrilled to add Bloom Farms to our growing branded products portfolio. The company is an established pioneer in the solventless vape and concentrates category and has built a loyal consumer following by giving back to the community. Since its inception in 2014, Bloom Farms' products have generated over $100 million in consumer retail sales and delivered over 3 million meals to families in need through its 1-for-1 program. This acquisition furthers 4Front's commitment to offering the highest-quality cannabis products while promoting positive community impact," said Ray Landgraf, President of California Operations at 4Front.