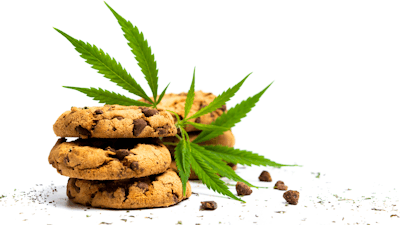 iStock
Connecticut's Department of Consumer Protection (DCP) today notified selected social equity applicants to proceed with the next steps in the license application review process. The businesses were chosen through the social equity lottery.
The social equity council approved five food and beverage manufacturer applications and five delivery service applications.
According to the state, a licensed food and beverage manufacturer can incorporate cannabis into foods or beverages as an ingredient. However, licensed manufacturers can't sell directly to consumers, only to licensed cannabis establishments, laboratories or research programs.
A licensed delivery service can deliver cannabis products from certain establishments to consumers or qualifying patients and caregivers. The delivery services are not licensed to sell cannabis directly, and each delivery order must be delivered (or returned) within 24 hours.
The following applicants have been approved:
Food and Beverage
Charles W. Jackson
Connecticut Cannabis Courier I, LLC
Lorrain's CT
Shangri-La Ct Inc.
Lets Grow Hartford LLC
Delivery Service
Bay Breeze Botanicals, Inc.
Cannect Wellness of Connecticut, LLC
Green Cab Co, LLC
Fresh Perspective CT LLC
Lets Grow Hartford LLC
The approved applicants and the associated backers must now submit additional information for the required background check and provisional license application, which DCP will review. A third-party processing company conducts the background check, and DCP's review is expected to take several weeks.
Once the review is complete, qualifying applicants must pay the appropriate fees and move forward with the next licensure phase, including establishing their business for operation.
The remaining social equity applications not selected in the social equity lottery will be added to the general lottery. The UConn School of Pharmacy will conduct the general lottery after the DCP review of selected social equity applications is complete.
The food and beverage and delivery service applications represent the maximum number of social equity licenses available for those license types in the first lottery round. Additional licenses will be available in future lotteries.
Cannabis was approved for adult use in June 2021.