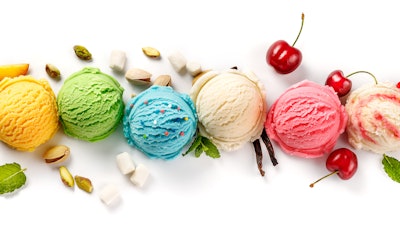 iStock
Yuengling's Ice Cream has signed an exclusive licensing agreement with GPO Plus to develop a full line of CBD and other hemp derived cannabinoid products based on the flavors of Yuengling's Ice Cream.
"We are very excited to be working with GPOX", said Chuck Green, Yuengling's incoming president and CEO. "As we plan for the relaunch of Yuengling's Ice Cream in the spring of 2023, we have been thinking of different ways to leverage the Yuengling's brand. A licensing agreement must be with a quality organization with great products. GPOX fits both those criteria."
"I grew up in New York, where Yuengling's is a household name and a very popular brand throughout the Northeast. I am beyond excited to partner with the Yuengling's Ice Cream family and be tasked to develop the new CBD and Cannabinoid products for such a storied, well known legacy brand. We're extremely excited about building out the sales channels, based on our complimentary geographic reach, and developing this new suite of products based on the Yuengling's Ice Cream flavor profiles," said Brett H. Pojunis, CEO of GPOX.