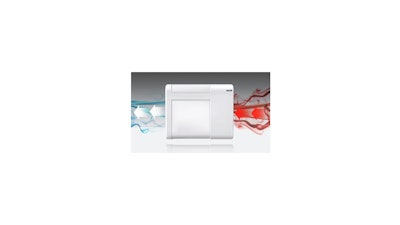 Applied UV
Applied UV, a pathogen elimination technology company, announced that it has signed a strategic manufacturing and related services agreement with Canon Virginia, Inc., (CVI) a global manufacturing, engineering and technical operation for the Canon family and a wholly owned subsidiary of Canon U.S.A.
The agreement establishes CVI's status as the primary manufacturer, assembler and logistical authority for Applied UV's suite of air purification solutions. The manufacturing agreement, the first of a series of anticipated agreements, enables the company to use the resources of CVI's two million-square-foot engineering, manufacturing and distribution facility.
Applied UV plans to use CVI's almost 40 years of production methods to manufacture the company's patented, FDA Class II Listed Airocide PCO commercial and consumer devices, as well as the patented advanced Activated Carbon UVC and HEPA Mobile disinfection Scientific Air portfolio.
"Financially speaking, CVI's breadth of in-house capabilities and supply-chain efficiencies should translate into untold short and longer-term production, logistical cost savings and accelerated development of our next generation products," said Max Munn, President, Founder and a Director of Applied UV. "By reducing manufacturing execution risk, we will be able to focus solely on sales and marketing."
Applied UV also plans to collaborate with Canon Financial Services, Inc. to enable better cash flow management in regard to its growing supply chain requirements. Further, the Company will look to work with CVI's affiliates extensive field support team to promote the sale of the company's products, as well as service capabilities.