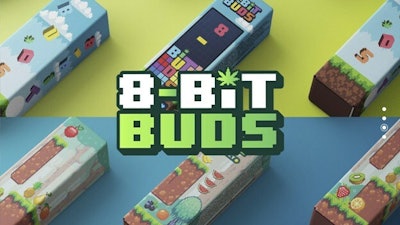 8-Bit Buds
ECGI Holdings, a Nevada-based portfolio company pivoting into the legal cannabis and cannabinoid marketplace, signed a letter of intent toward the acquisition of the key personnel, intellectual properties, business operations, and the future business operations of Endless Consciousness, a California corporation involved in the legal cannabis product marketplace.
"The real gem in this deal is the experienced and accomplished EC team," said ECGI CEO Danny Wong. "This team has sales experience that includes servicing over 250 stores and they have formulated and managed products reaching over 1,000 stores covering multiple states."
The EC team includes CEO Chang Lee, who previously led sales, production and formulation at a different cannabis brand. With this acquisition, the company will acquire all current and future planned brands developed by EC, including recently launched 8bit BUDS brand.
Management believes the transaction will drive value for shareholders by further moving towards the company's target of becoming a leader in cannabis manufacturing and branded products in the expanding legal california Cannabis marketplace.