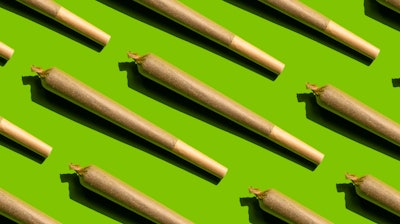 iStock
Helios Labs, one of the companies under umbrella of The 1937 Group, is opening funding opportunities to new investors. This announcement comes on the heels of a Grand Opening and Ribbon Cutting Ceremony on April 17 to celebrate their first delivery of cannabis products to Illinois dispensaries for sale.
Operating out of a 50,000-square-foot facility in Broadview, IL, Helios Labs is licensed to cultivate, extract, and manufacture/infuse cannabis products. Since emerging from the post-pandemic period in 2022, the Illinois market has seen few examples of craft cannabis start-ups successfully raising the capital needed to begin operations. However, Helios has crossed the important pre-revenue threshold, and has completed Phase 1 of construction on its facility.
"This is a great milestone," said Ambrose Jackson, CEO of Helios Labs and The 1937 Group. "We've demonstrated that our company can become a major operator in the market while representing true social equity, which is vital to our mission."
As a member of The 1937 Group, Helios Labs has already secured exclusive manufacturing agreements with some of the most reputable brands in the nation, including Sherbinskis, Lobo Cannagar, Bloom, Old Pal, and Canna Bella Lux.
Alex Al-Sabah, Chief Strategy Officer for The 1937 Group, said the Illinois cannabis market is now the most exciting space in the industry.
"We are committed to bringing core community values and an authentic culture to the Illinois cannabis market," he said. "Our partnerships are focused on product quality, innovation, and most importantly, diversity. These brands and the products we will release demonstrate just that," he added. "I couldn't be more excited for our team, our partners, and everyone who contributed the last few years to bring this to reality."