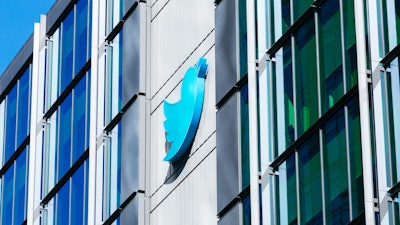 iStock
In February, Twitter updated its advertising policy to allow cannabis ads on the social media platform in certain U.S. states. Advertisers could "promote brand preference and informational cannabis-related content" for CBD, THC and cannabis-related products and services as long as they had the appropriate licenses and only targeted jurisdictions covered by those licenses.
According to the company, it was "the largest step forward by any social media platform to create more opportunities for responsible cannabis marketing."
After receiving feedback from the cannabis industry, Twitter appears to be opening the ad gates a bit more. In an update credited to Alexa Alianiello, U.S. sales and partnerships at Twitter, certified advertisers can now feature packaged cannabis products in ad creative.
Cannabis operators can also link to their websites and e-commerce platforms for CBD, THC and cannabis-related products and services. In addition, Twitter made some changes for medical licensees and opened up additional recreational markets, though some restrictions apply.
Andrea A. Golan, counsel at cannabis law firm Vicente LLP, advised Twitter on the new policy. According to Golan, the new policy not only expands advertising opportunities for cannabis brands and businesses but also for non-plant touching companies that provide ancillary products or services to the cannabis industry, including equipment manufacturers, packaging companies, e-commerce and delivery platforms and laboratory testing services.
"Critically, due diligence for advertisers is a top priority. Additionally, all state regulatory frameworks impose strict content and placement restrictions on cannabis advertising designed to minimize exposure to cannabis-related content by children and to prohibit any imagery likely to appeal to minors, among many other requirements," Golan says. "Vicente helps Twitter navigate this complex patchwork of state hemp and cannabis laws to ensure Twitter ad policies honor these state restrictions and its advertisers are compliant operators."
The policy change also opens up new advertising options for CBD sellers and other cannabinoid-containing products that comply with state and federal law.