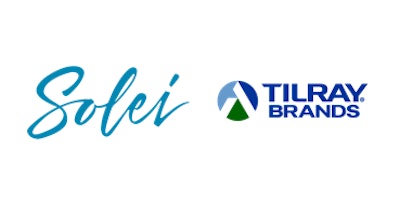 Tilray Brands this week debuted two new ready-to-drink carbonated beverages from cannabis wellness brand, Solei.
The brand now offers mango passionfruit and dragonfruit watermelon sparkling CBD beverages. According to the company, the beverages feature the non-intoxicating effects and key benefits CBD with a mild dose of THC.
With cannabinoid content of 1.5mg THC and 25mg CBD, Solei enters the beverage space for the first time with an approach that speaks to those who are curious about how cannabis can naturally elevate everyday rituals on consumers' terms.
According to OCS sales data, Solei's beverages sold through their week one product allocations and are now available in Ontario, Quebec, and Alberta, with further plans for expansion in select regions, and cannabis retailers across Canada.