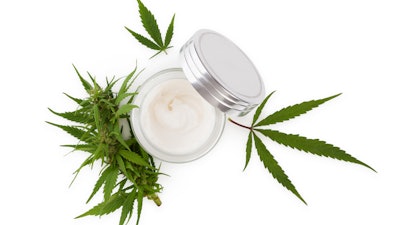 iStock
Ovation Science announced the signing of an exclusive licensing agreement with Planet 13 Holdings, a vertically-integrated multi-state cannabis company, for the rights to Ovation's topical / transdermal formulations for the state of Nevada.
Under the terms of the agreement, Planet 13 will have the exclusive manufacturing, sales and marketing rights for Ovation's topical / transdermal products for Nevada. Ovation will receive royalties based on wholesale sales. Planet 13 owns and operates the world's largest cannabis dispensary that has become a must-see destination for cannabis connoisseurs and tourists from around the world. Planet 13's 112,000 square foot SuperStore and entertainment complex is located just off The Strip in Las Vegas. Planet 13 accounts for just under 9-percent of cannabis dispensary revenue for the entire state of Nevada.
Ovation leverages its expertise in the pharmaceutical industry by using its patented skin delivery technology Invisicare in its highly effective, proprietary products. Invisicare, backed by over 20 years of research and development, enables substantially more CBD and THC and other cannabinoids to be delivered to and through the skin, which translates into better results for patients. In a recent in-house study, Ovation compared five CBD brand leaders to Ovation Science's topical CBD cream. All competitor creams tested release less than 2% CBD compared to 40% release from Ovation Science.
In conjunction with this announcement, the company announces the termination of the license agreement with Light House Strategies, LLC for the state of Nevada. The company continues to have active discussions with multiple parties, seeking additional partners for the licensing rights in other US states and countries.