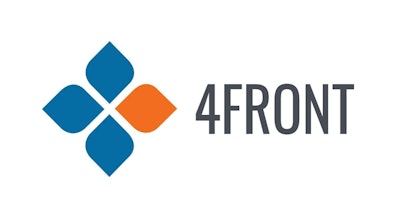 4Front Ventures
4Front Ventures Corp., a vertically integrated, multi-state cannabis operator and retailer, today announced the expansion of its product offerings in Illinois under its premium flower brand, Island Cannabis Co. ("Island"). The lineup features a new 7g size of Island's premium flower and the soon-to-be-released Island Classic Single Strain 1g Pre-Rolls, both offered in four distinct strains – Garlic Z, Banana Puddintain, Grease Monkey, and Duct Tape. Customers can now find the Island 7g flower offering at 4Front's Mission dispensaries in Calumet City and South Chicago, with further expansion into partner dispensaries throughout the state planned for the coming weeks.
"Since its initial debut in Illinois, Island has been a flower category leader, standing out as an outlier for its quality and flavor," said Leo Gontmakher, Chief Executive Officer of 4Front. "With growing demand for the brand, we are excited to introduce product variations to broaden Island's portfolio in the state and deliver the unmatched value our consumers have come to trust. As we deepen our operations in Illinois, our finger is on the pulse of the unique needs of our customers, with a strong focus on delivering top-tier products and retail experiences while serving our local communities."
As part of the launch, 4Front is proud to introduce the Island Adventure Pack promotion in celebration of National Public Lands Day on September 23rd. The country's largest single-day volunteer effort is organized by the National Environmental Education Foundation (NEEF) in partnership with the National Park Service, where Americans are encouraged to show their appreciation for the environment with free admission to over 400 National Parks. With the purchase of Island flower and Island Classic Single Strain Pre-Rolls, customers will receive an Island Cannabis Co. t-shirt, perfect for an adventure in Indiana Dunes National Park, located near 4Front's Mission dispensaries in Calumet City and South Chicago.
Additionally, on September 30th, Mission Dispensaries is sponsoring the Stand Up 2 Cancer comedy show at Signature Sports Bar and Grill, located at 3215 Union Ave, Steger, IL at 8:00 pm CT. The event is in support of Zero Prostate Cancer, a leading national nonprofit with a mission to end prostate cancer and help all who are impacted, with proceeds going toward veterans undergoing treatment. In support of the initiative, 4Front is offering attendees $10 off their next purchase of $65+ at Mission dispensaries in Calumet City and South Chicago. For more information on 4Front's charitable initiatives, visit the company's website.