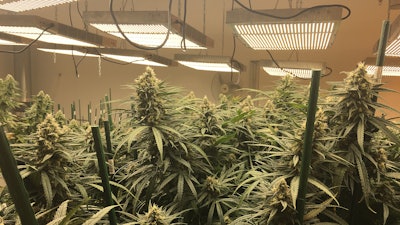 BizReps
Grow Solar Lighting by BizReps420 released new cannabis grow lighting that combines technology from non-traditional commercial solar and established indoor cannabis LED grow lighting products to potentially eradicate HPS from the industry.
Grow Solar Lighting is the result of our work with LED lighting engineers and the latest technology from engineering in the solar energy field resulting in a market disruptive, non-traditional solar powered lighting system specifically designed for evolving indoor horticulture space.
Amplify today's newest technology using a new photon in photon out proficiency. With Grow Solar we are no longer limited to reproducing sunlight. Grow Solar lighting can go a step further and provide a tailored spectrum (utilizing CABA's patented spectrum technology) better suited to the needs of the plant or even the type of research being conducted. Grow Solar achieve this with our tunable spectrum, horticultural lighting fixtures empowering you to have better control of your grow environment replacing outdated, costly, HPS technology with solar powered LED's.
Today's cannabis growers know that cannabis has different light needs that vary by plant species or life stage. Not only does this grow light guarantee more yields, but it also does so at minimum energy consumption levels by applying intelligent controls with a digital canopy utilizing DC output from photovoltaic panels to directly energize LED fixtures. We are realizing 2X-3X system efficacy compared to traditional PV systems and you can monitor KPI notifications via text or email such as electrical usage, temperature, CO² levels, humidity and more.