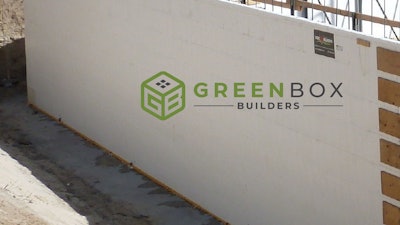 Greenbox Builders
Greenbox Builders has launched two models of turnkey, pre-designed, pre-engineered, and pre-specified cannabis facilities for extraction or testing.
According to Greenbox Co-founder Tim Vrieling, the Greenbox 3360 Extraction Facility and the Greenbox 3360 Analytical Lab Facility allow companies to skip the architectural design, engineering and specification phases of construction. The facilities help prevent construction delays that can lead to revenue losses and budget overruns for cannabis operators.
Greenbox facilities offer predictable timelines, materials and cost while mitigating potential risk and interruptions.
The standardized cannabis lab facilities are repeatable with a verifiable process and are suitable for standardizing operations across multiple locations, multi-state, with standardized operating procedures across facilities.
Greenbox Builders was founded by veteran laboratory designer/builder Tim Vrieling and David Wolf.
The company has offices in Ontario, Canada where it shares resources with its sister company, Integrate Lab Builders.