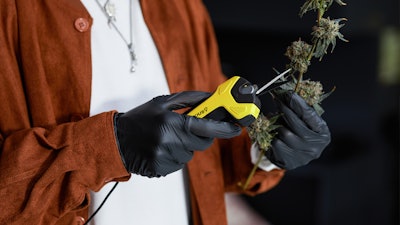 Cloudious9
Cloudious9 recently announced the TrimCraft9, a new tool designed specifically for cannabis trimmers and horticulturists.
According to the company, the TrimCraft9 is a meticulously engineered tool that addresses the pain points faced by industry professionals.
Key features include:
A responsive precision trigger inspired by video game responsiveness for improved control.
Adjustable blade angles for tailored trimming.
An interchangeable blade system for versatile cutting and easy blade replacement.
A high-lumen LED for well-lit, precise trims.
A lightweight and sleek design for comfortable and precise tasks.
For more information, visit https://www.cloudious9.com/.