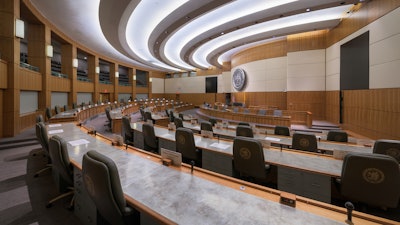 iStock
Disagreements among New Mexico lawmakers over how to tax and regulate recreational marijuana has reportedly put a push to legalize the drug in jeopardy.
The Associated Press reports that legislators are at an impasse with a deadline to send bills to Gov. Michelle Lujan Grisham's desk looming at the end of the week.
The state House approved a bill that would, in part, establish automatic procedures to pardon or expunge past marijuana offenses and set aside funding for education, social services and workforce training.
A vote in the state Senate, however, has reportedly been complicated by disagreements over pardon processes, as well as tax and licensing issues. Some lawmakers, according to the report, have called for a "streamlined" tax policy that allows cannabis entrepreneurs to quickly get up and running while quashing the illegal marijuana market in the state.
Marijuana producers, meanwhile, further complicated the issue by seeking a head-start on licensing, along with price supports, the AP noted.
A Senate panel pulled the matter from its agenda minutes before a hearing on Sunday. Under state law, lawmakers have until the close of the regular legislative session — midday Saturday — to approve bills and send them to the governor for her signature.
Unlike other states, New Mexico does not have a mechanism to approve recreational marijuana through a ballot initiative.