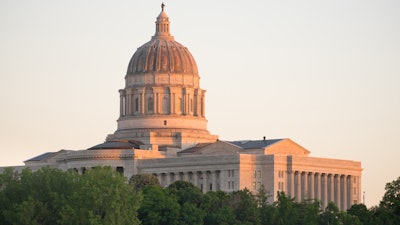 iStock
A Missouri appeals court this week ruled that state officials could not keep applications for licenses under the state's medical marijuana program under wraps.
The case was brought by Kings Garden Midwest, a California-based company that had sought a license to grow medical marijuana in Missouri. The company took issue with the state's rejection and filed a lawsuit seeking to force the state to release applications from rival candidates.
The court reportedly wrote that keeping that information a secret from companies trying to evaluate their own applications would be "unreasonable and absurd."
"Because applications are not judged solely on their own merits but are ranked competitively against other applications, the only way to determine whether the Department denied Kings Garden's applications in an arbitrary or capricious manner is to compare its applications against information from those of successful applicants," the court wrote, according to the Associated Press.
The state's licensing program previously drew criticism for its use of a private company to evaluate applications, and hundreds of rejected applicants have questioned the state's scoring system.
State regulators had argued that the constitutional amendment authorizing medical marijuana in Missouri required that information about applicants and licenses be kept confidential. The state's health department said it is considering possible next steps — including an appeal to the Missouri Supreme Court.