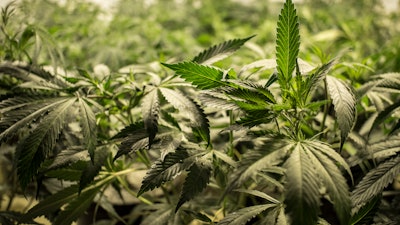 iStock
Michigan's recreational cannabis market is worth more than $3 billion, according to a new report sponsored by an industry group.
But most was still acquired through the illegal market in the state's first full year of recreational marijuana sales.
The analysis by the Anderson Economic Group valued the state's overall cannabis market at $3.2 billion in 2020, the Detroit Free Press reports. Legal sales, however, totaled less than $1 billion, and illicit sales reportedly accounted for some 70% of all transactions in the state's cannabis market.
The legal market, consisting of some 300 retail locations and nearly 400 medical marijuana outlets, generated $169 million in tax and fee revenue for the year. Voters approved recreational marijuana in the state in 2018, and legal sales began in December of 2019.
One in five Michigan residents reported using cannabis in 2020, the report found.
"The Anderson Economic Group study reflects a vibrant regulated marketplace with unlimited economic potential," said Shelly Edgerton, the chairwoman the board of the Michigan Cannabis Manufacturers Association, which commissioned the study.